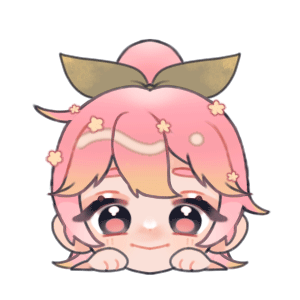 MachoPiika
---
These links are for clients who want to get a hold of me for commissions, therefore all messages to the links, should be strictly for business unless you're joining the server.
---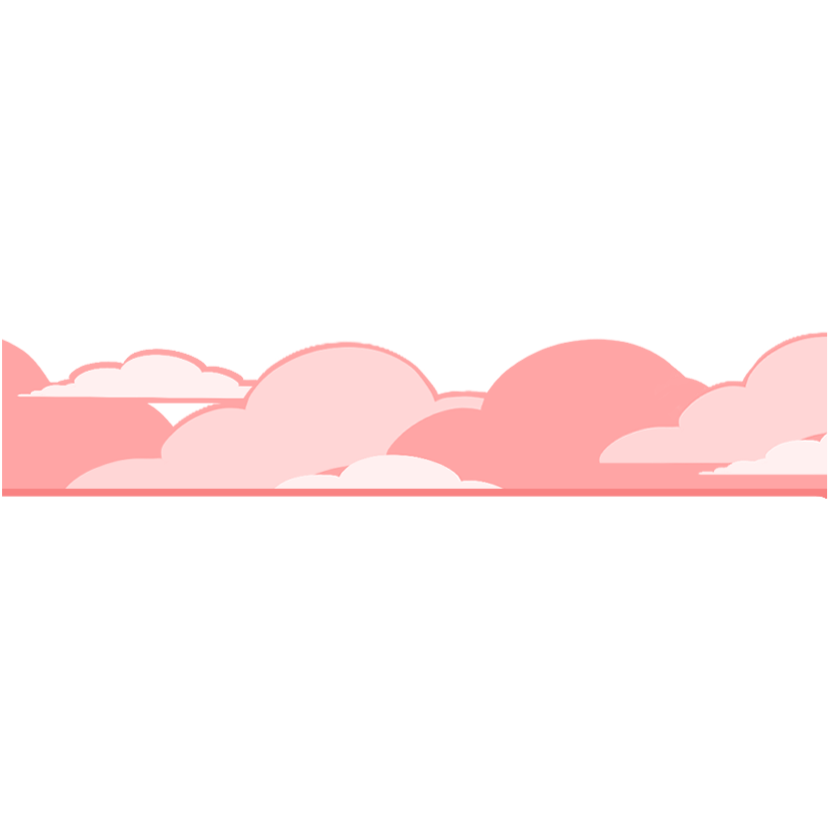 Terms of service
By purchasing any of my art, you are automatically agreeing with these conditions. Please read carefully before commissioning me. If you have any questions feel free to ask!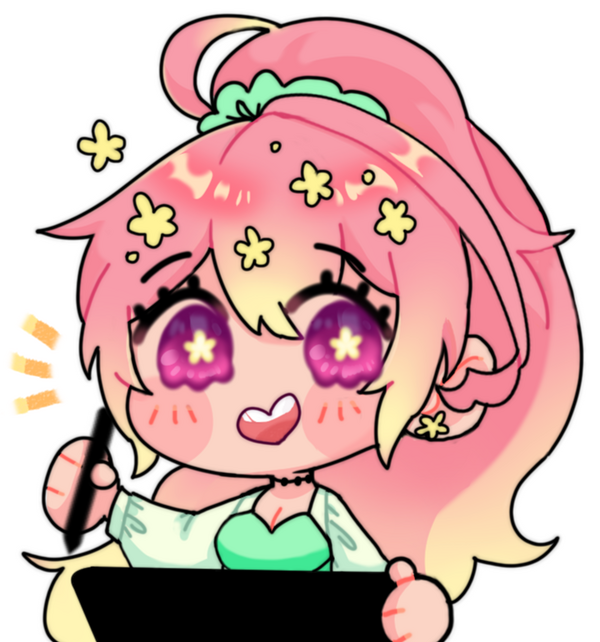 ==❁ D E L I V E R Y/ Commission Process❁ ==
Delivery date is estimated to be 1 month to 4 months depending on what the comm is. I will try to deliver as fast as I can, however I am a student, so time will revolve around school.Once the commission is paid for, I will begin the process to start it:**✿ BASE SKETCHES** sent over; any editing in this step if for free. Once this is approved of, it will be difficult to change.
**✿ LINEART** will neaten the sketch. Minor edits can be made here until details are drawn within. The art piece can be edited a maximum of 2x for free, unless specifically asked by me. Any time afterwards will be charged $10+.
**✿ COLORS** (if included): At this point, the commission is very difficult to change. Please read the rules for the additional rates if the image is not ideal for you yet.
--------- ✿✿✿ ---------
❁ C O P Y R I G H T/ Client & Artist Use ❁
✿ I retain the right to post the artwork in my portfolio and social media.
✿ Artwork especially prior to the finalized commission (sketches and materials produced for the piece are mine.)
✿ Credit for the character and design solely belong to you. I will credit you for the usage of your character.
✿ Finalized artwork may be used for personal reason (i.e. printing for own physical display, utilizing in personal social media)
These reasons DO NOT include commercial use ( twitch, stream overlays+panels, mass producing the art)
✿ Client's are free to share the art on multiple medias, with credit to my Twitter @MachoPiika.✿ Clients cannot remove watermarks and claim they produced the art.
---
==C O M M E R C I A L ==
✿ Fee: + 50% Original price for streaming use on twitch, youtube, overlays, any streaming assets. Merch not included unless stated otherwise by me.
✿ Clients cannot use my work for NFTs or anything similar to it.❁ R E F U N D S/ Are they possible? ❁
REFUNDS are possible, if delivery is not plausible.
NO REFUND if the picture is already in the process of being drawn.
NO REFUND for cancellation due to unsatisfactory art.
NO REFUND If you say yes to being 18+ for an NSFW commission, then you are agreeing that you're over 18 and I take no responsibility for anything and beyond. If I find out there is a violation of terms, you are not eligible for a refund and your commission will be voided and cancelled.❁ P R I V A C Y / Paypal Concerns ❁
Please do not share any information obtained from the paypal or during the service (location & personal name). I will respect your privacy, so please respect mine.
A C C E P T S
1. OCs/Vtuber characters
2. Kemonomimi (Partial animal; ears, tail)
3. Android OCs (Partial Mecha, but primarily humanoid) D E C L I N E
Feel free to ask to see if any is negotiable with your desired piece.
1. Full Furry OCs
2. Full Mecha
3. Elderly (physically looks 70+ years old)
4. Fanart (Can be negotiated, if it's not too difficult)
5. Intense Dark Themes (Gore, Vore, Without Consent… etc.)

COMMISSIONS and
Process
Please read the TOS before commissioning
Form is located at the bottom of page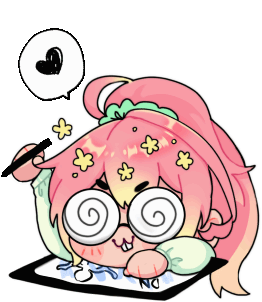 1. PAYPAL ONLY / Through an invoice or Ko-fi
2. FULL PAYMENT must be paid and confirmed before the start any commission.
After I contact you about your commission, I will message you once I'm ready to start. Full payment will need to be confirmed before I begin.3. LEAVE PROPER CONTACT INFO / Must be reachable; Progress shots and final pieces are sent to the preferred method of communication answered on the commission form.4. C O M M E R C I A L FEE + 50% Original price for streaming use on twitch, youtube overlays, streaming assets. Merch not included unless stated otherwise.
6. REFERENCES Please be very specific with what you want. Have images for the clothing, pose and a character reference.7. REDOING any piece of the commission beyond the sketch approval, or completely redoing the piece would require additional payment.Passed the sketch phase : +20%
REDO the entire piece : + 50% of total of the final payment.
RUSH SERVICES would increase the final cost (please speak with me directly for pricing)
Technical Difficulties / Detailed Requests (negotiated; armor, weapons, additional challenging pieces) will be an add-on $10+
Emotes✿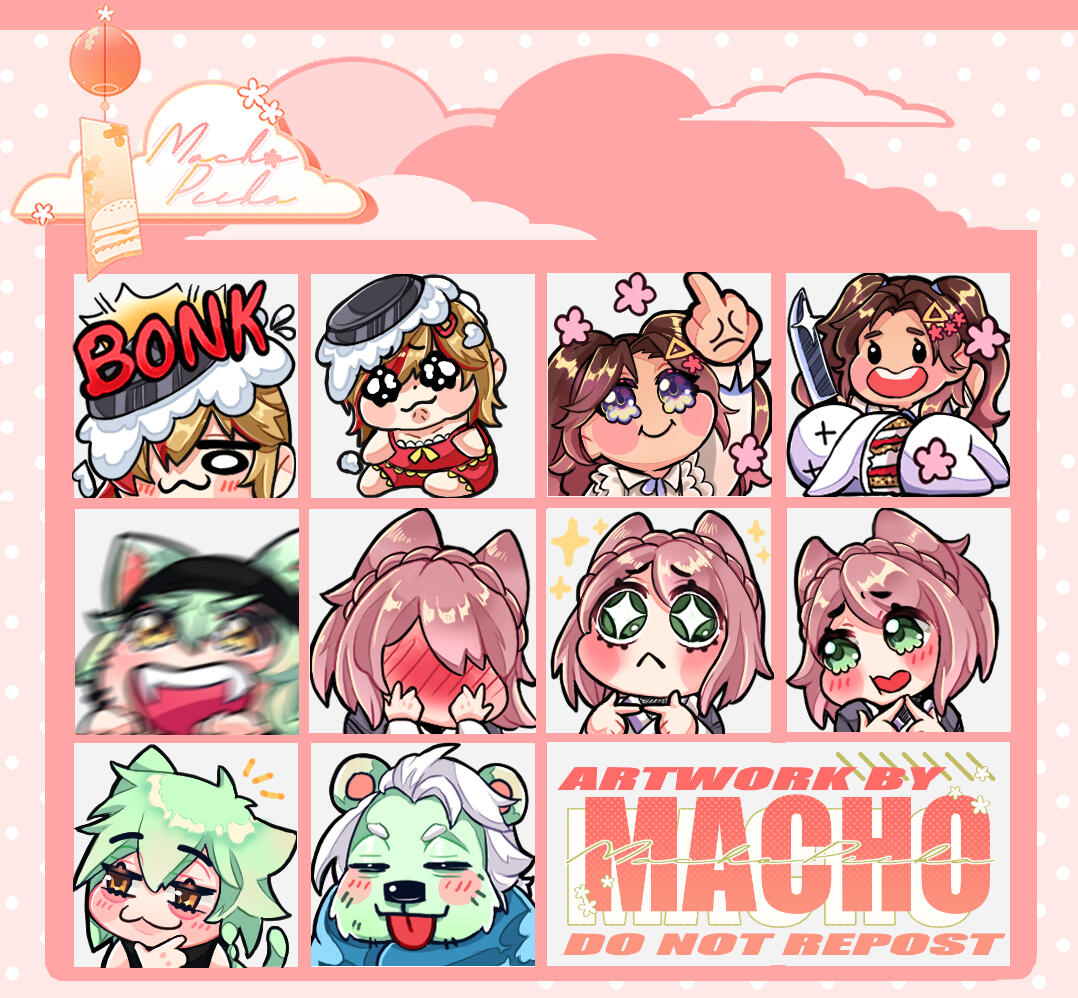 | size | 1 emote (usd) | 2 emotes (usd) | 3 emotes (usd) |
| --- | --- | --- | --- |
| emote | $35 | +$30 | +$55 |
Chibi✿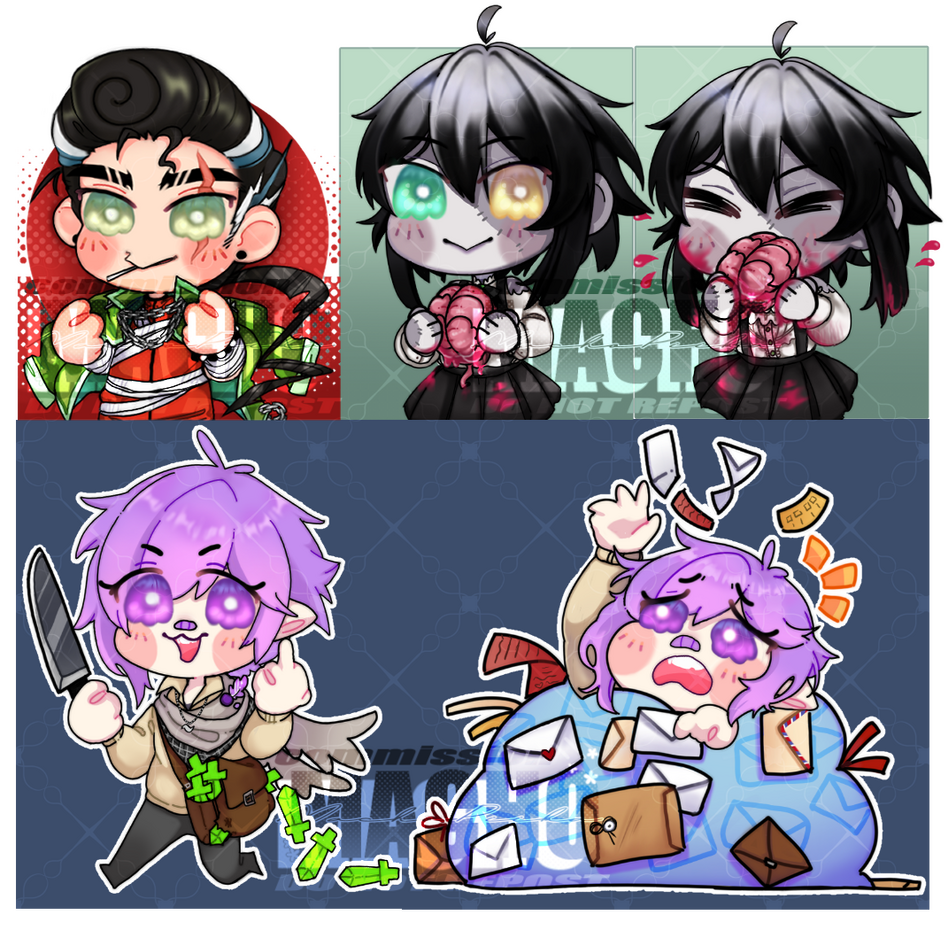 ==Chibi Bust Flatrate: ==
✿Character picture from just under the shoulder and higher. Please specify if you want legs.
✿ Will receive: 3 PNG files of your character, transparent & color block background
(2 images in accordance to your commission; 350 dpi and one smaller of your choosing)
| size (lineart) | price (usd) | flat color | cell shade | full painted |
| --- | --- | --- | --- | --- |
| bust | $40 | +$10 | +$20 | +$40 |
| full body | $45 | +$10 | +$20 | +$40 |
Character✿
==LineArt Flatrate: ==
✿ Will receive: 3 PNG files of your character, transparent & color block background
(2 standard images in accordance to your commission; 350 dpi and one smaller of your choosing)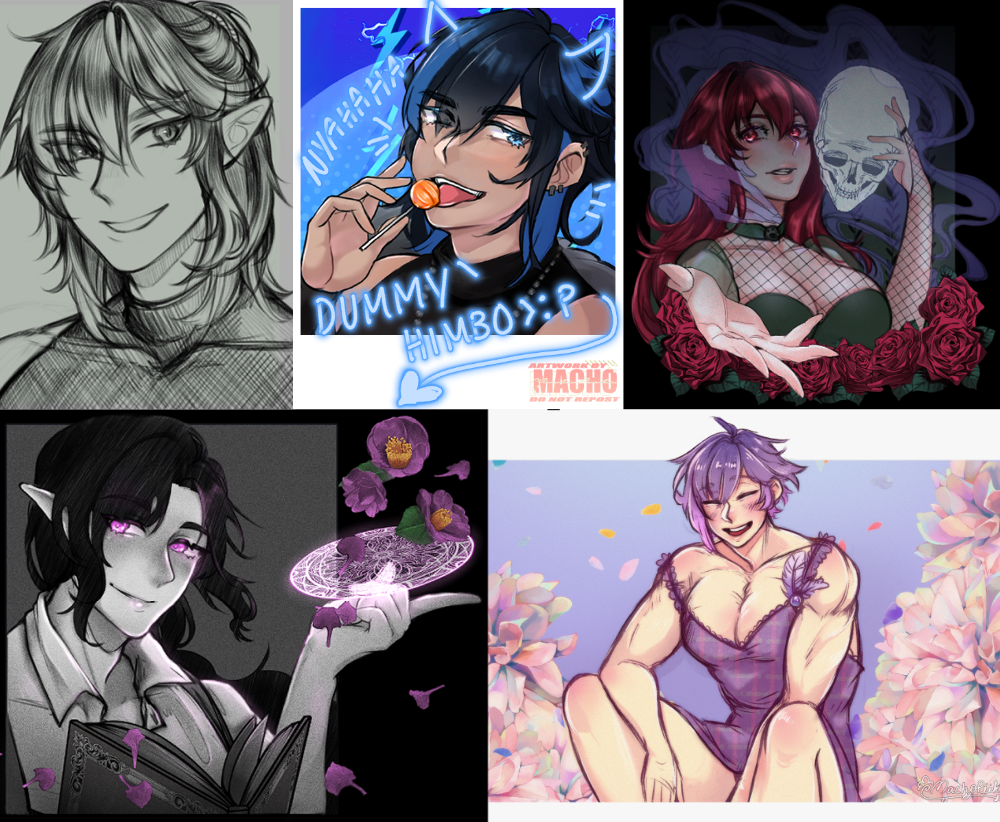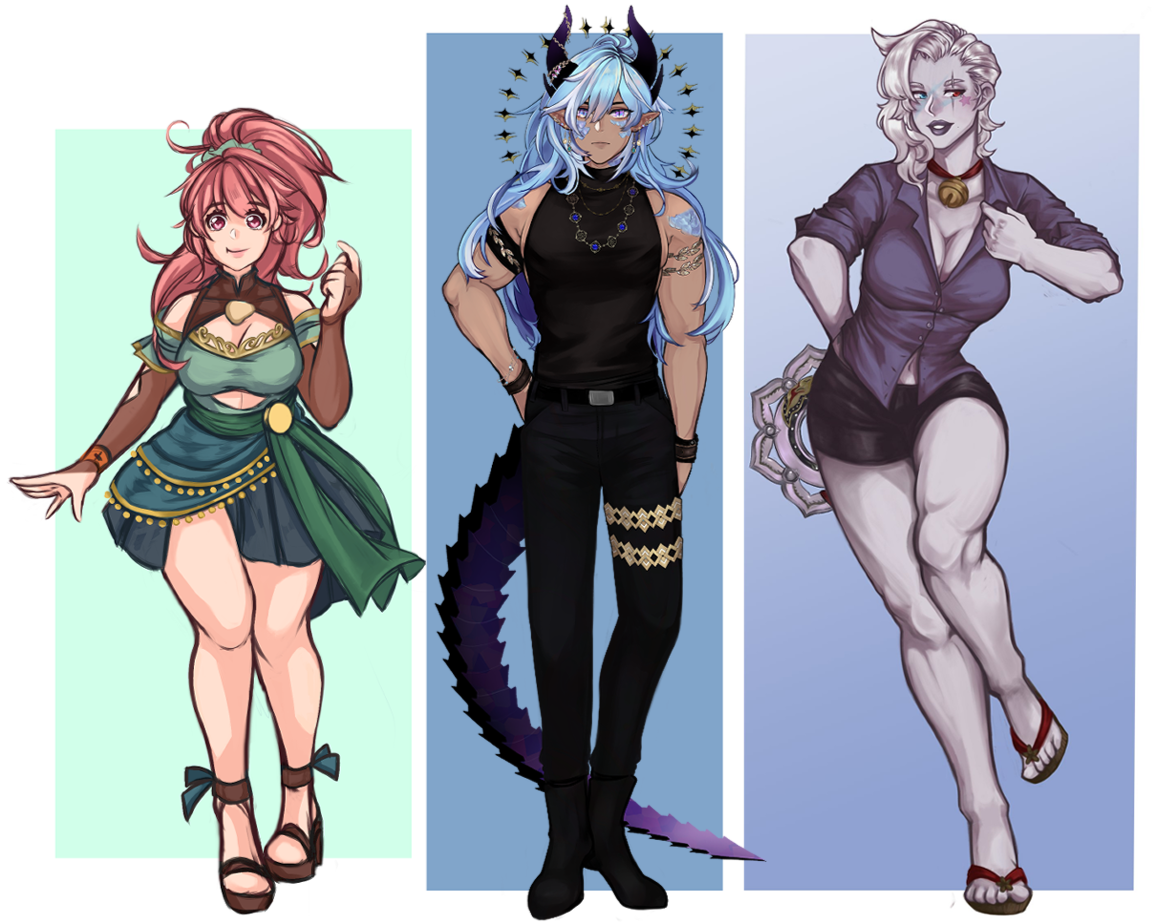 | size (lineart) | price (usd) | flat color | cell shade | full painted |
| --- | --- | --- | --- | --- |
| bust | $60 | +$10 | +$20 | +$40 |
| half body | $70 | +$20 | +$40 | +$60 |
| knee-up | $80 | +$20 | +$50 | +$70 |
| full body | $110 | +$20 | +$70 | +$100 |